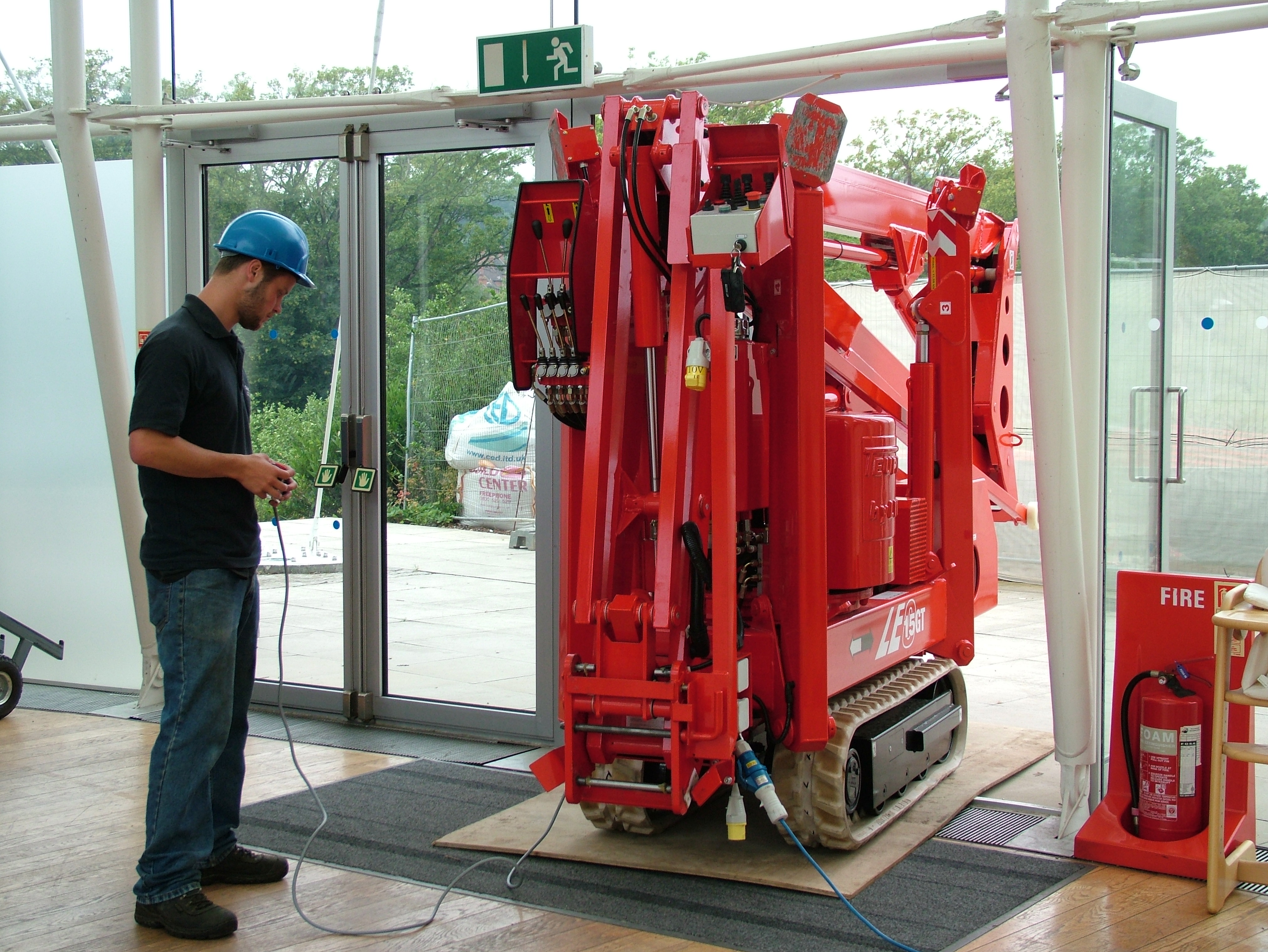 LEO 15GT – 15 Metre Spider Lift
Our Leo 15GT Teupen Spider Lift offers maximum flexibility. At 780mm wide they fit through a single door, it has a 230v AC motor for indoor use and low weight which allows them to be transported by trailer.
New LEO 18GT – 18 Metre Spider Lift
Our new LEO 18GT Facelift Teupen Spiderlift was the first to arrive in Europe. It offers all the flexibility of the 15GT, it fits through a single standard doorway, can be used indoors with a 230v AC motor and can be transported with ease by trailer.  We are very excited about the arrival of the NEW and improved LEO 18GT which is packed with NEW features including self-levelling , keep watching our news to find out more!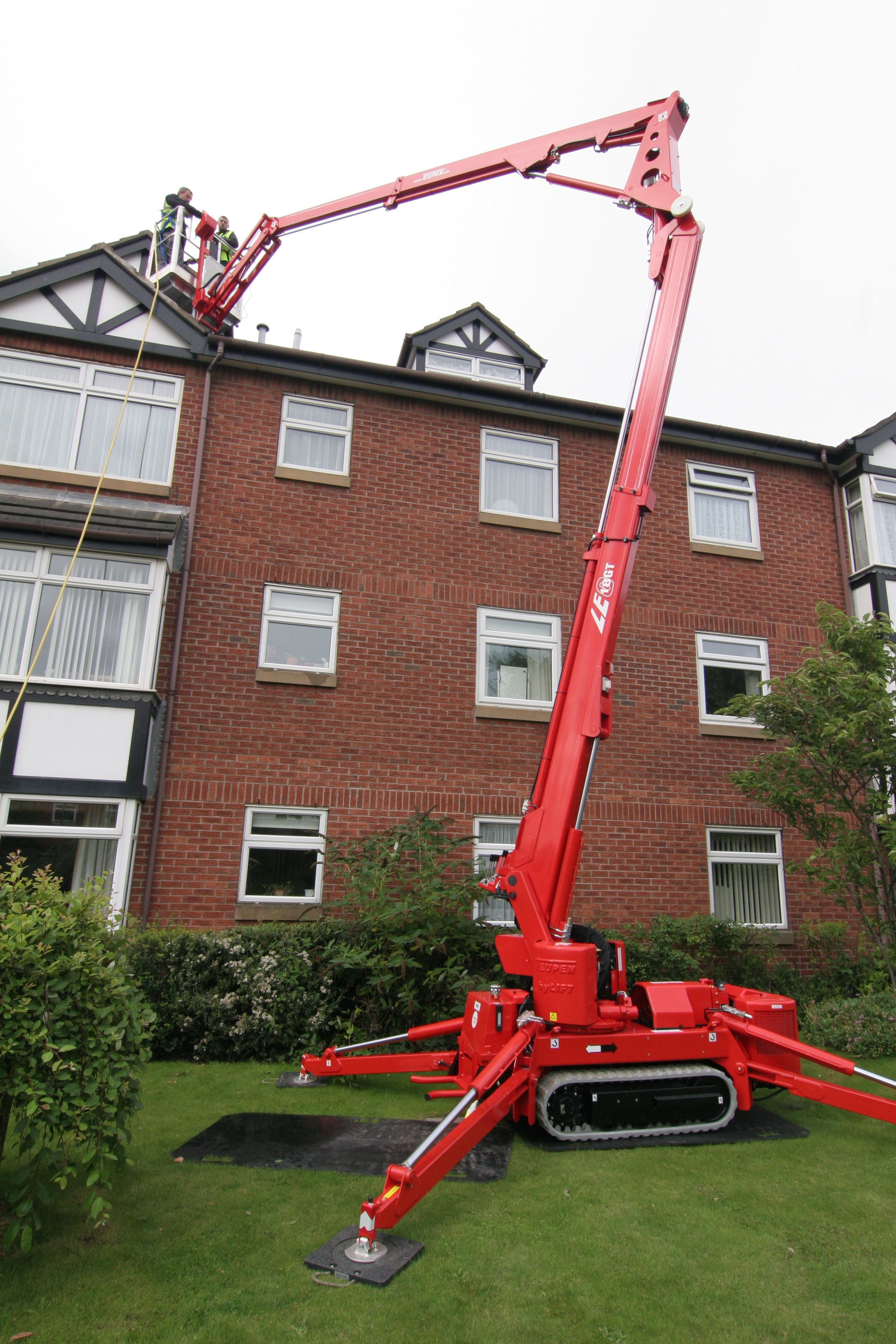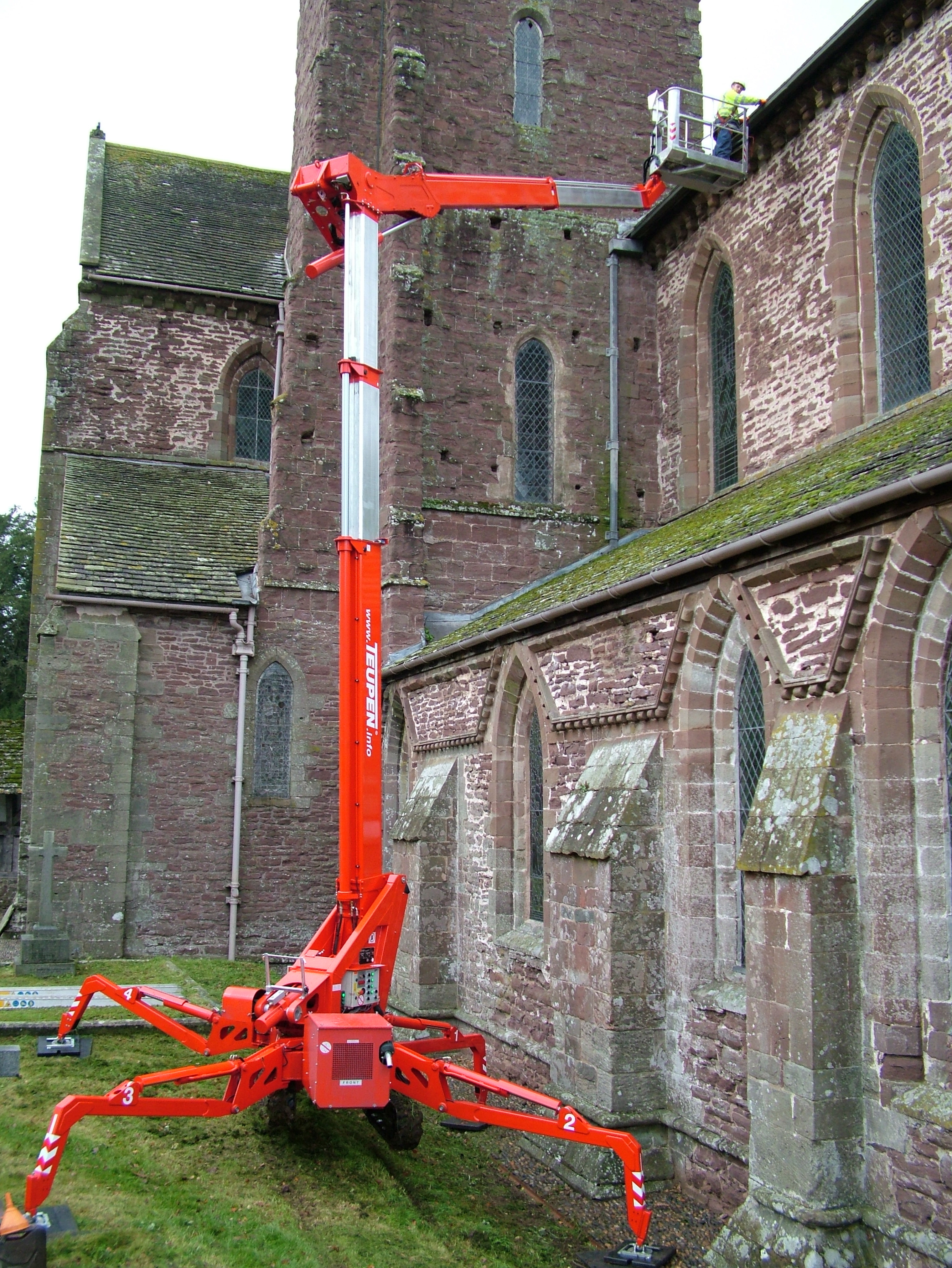 New LEO 23GT – 23 Metre Spider Lift
Our LEO 23GT Facelift Tuepen Spiderlift reaches a massive working height of 23 metres, not only that it also offers 11.2m outreach.
The LEO 23GT also offers flexibility; it has a 230v AC motor for indoor use, non-marking tracks, 180 degree rotator basket with corner pivot, low weight and compact width which allows it to fit through standard double doors.
LEO 25T Plus – 25 Metre Spider Lift
Our LEO 25T Plus is the first of its kind to arrive in Europe. It is an incredible machine offering a vast 25m working height and a massive 15-18m outreach. the machine also offers impressive tracking speed and amazing stability on the roughest terrain. The 25T Plus is still compact enough to handle a standard double doorway.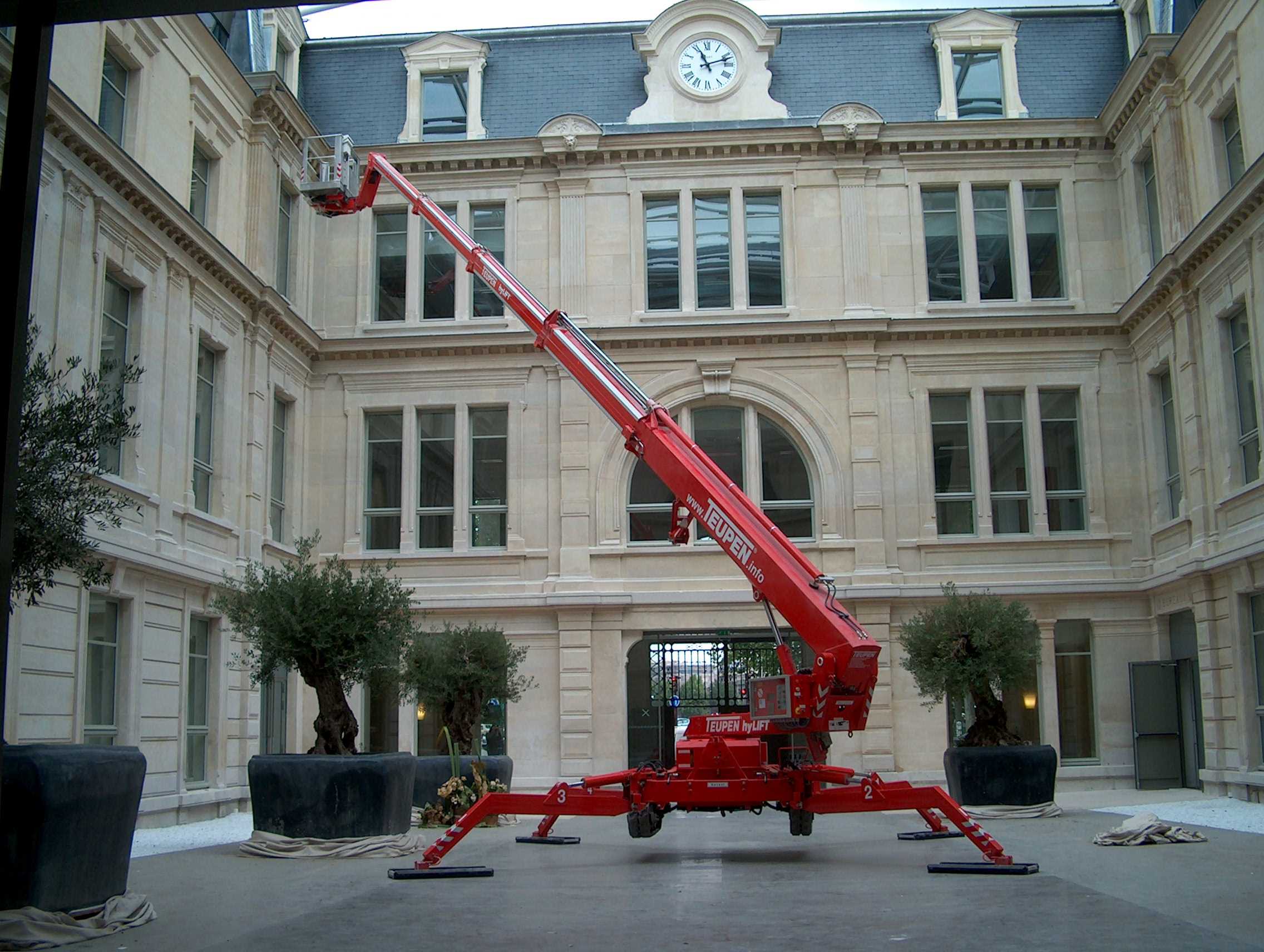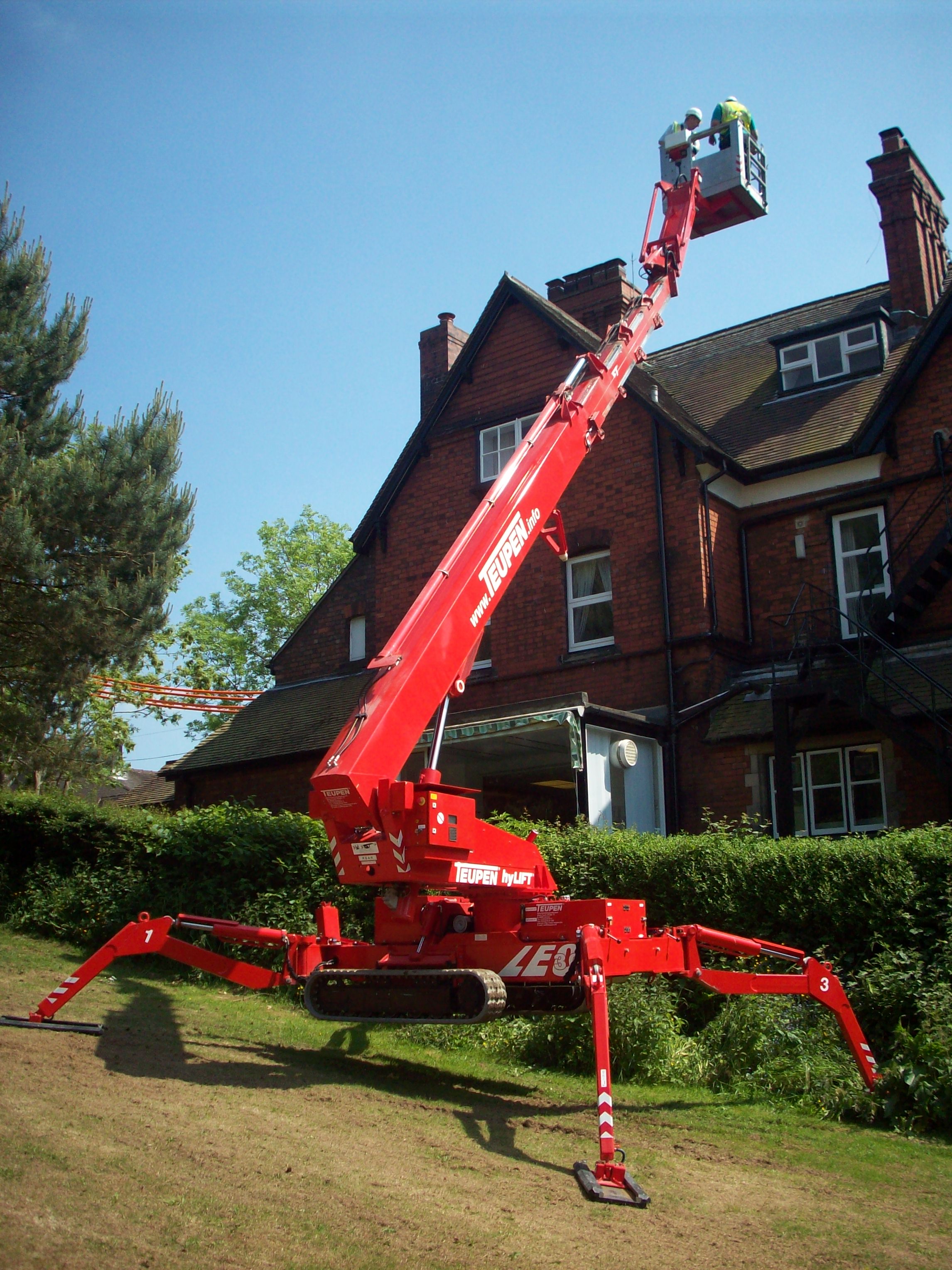 LEO 30T – 30 Metre Spider Lift
The LEO 30T Teupen Spiderlift is packed with incredible features including stair climbing ability. It has a huge 20m working height and a 15.7m outreach. The 30T can also run on an AC motor for indoor use and is compact enough to fit through a standard double door.
LEO 50GT – 50 Metre Spider Lift
Welcome to the LEO 50GT Tuepen Spiderlift, the largest tracked Spiderlift in production!
It's certainly an experience to use this very special machine, it will take you to a lofty working height of 50m and it's outreach is equally impressive at 20m!